10:45 AM
REAL ESTATE & CONSTRUCTION I Panel 1
Reimagining Construction for a Circular Economy
Veronika Wüster, Managing Director at VOEB-Verband Österreichischer Entsorgungsbetriebe
Hannes Schlager, Partner at AKELA Attorneys at Law

Daphna Wiener, Chairperson at Criaterra Innovations

Peter Engert, CEO at Austrian Sustainable Building Council

Moderation: Martin Szelgrad, Editor-in-Chief at Telekom & IT Report & Energie Report magazines
Show more...
11:25 AM
REAL ESTATE & CONSTRUCTION I Panel 2
Building Our Sustainable Future
Thomas G. Winkler, CEO at UBM Development
Alexandra Hagen, Architect, Partner and CEO at White Arkitekter
Francisco Jose Galan, Director, Sustainable Development at Masdar City
Moderation: Rainer Nowak, Austrian Journalist
Show more...
12:05 PM
URBAN GREEN MOBILITY Panel
Rethinking Mobility for the Net-Zero Future
Carolin Treichl, Executive Vice President Region EMENA & EVP MarComs at Kapsch TrafficCom AG

Oytun Calapover, Director, EMEA Operations at Bird

Angelos Chronis, Co-Founder & CEO – Infrared City GmbH

Daniel Thomas, Executive Manager for Strategic Business Management at Allane Mobility Consulting GmbH

Moderation: Johannes Wesemann, Founder of AllRise

Show more...
NETWORKING - LUNCH @ CAFE LEOPOLD
1:35 PM
KEYNOTE SPEECH
The "New" World of Sustainability Reporting
Cornelia Walch, Group Sustainability Coordination at ÖBB-Holding AG
1:45 PM
ENERGY I Panel 1
The Role of Hydrogen in a Green Energy Economy
Hamead Ahrary, Director Hydrogen at VERBUND AG
Timm Kehler, Managing Director and Chairman of the Board at Zukunft Gas
Alexander Schwartz, Partner at xista science ventures
Philippe Boucly, President of FRANCE HYDROGENE

Moderation: Bernhard Ecker, Editor at trend
Show more...
2:25 PM
ENERGY I Panel 2
What Does it Take to Realise the Green Energy Transformation?

Barbara Schmidt, General Secretary at Österreichs Energie
Ana Trbovich, Co-Founder, Grid Singularity & Energy Web
Jasmin Schnarr, Senior Sustainable Finance Manager at Raiffeisen Bank International
Anika Nicolaas Ponder, Head of Climate & Innovation at IKEM – Institut für Klimaschutz, Energie und Mobilität
Moderation: Maximilian Mauthe, Climate, Energy & Environment Expert at Industriellenvereinigung (Federation of Austrian Industries)
Show more...
3:05 PM
NEXT GEN Panel
Communicating Urgency – Learning from the Next Generation?

Sabine Schnabel, CEO at BSH advisors
Levi Lansky, Deputy State Representative of the General Secondary Schools

David Jablonski, Co-founder of Klimadashboard

Nina Kaiser, Management Board ProSiebenSat.1 PULS 4 & Co-Founder 4GAMECHANGERS
Moderation: Jasmin Dolati, Journalist, Program Director at ORF Radio Wien
Show more...
NETWORKING @ CAFE LEOPOLD
6:00 PM
AFTERSHOW @ CAFE LEOPOLD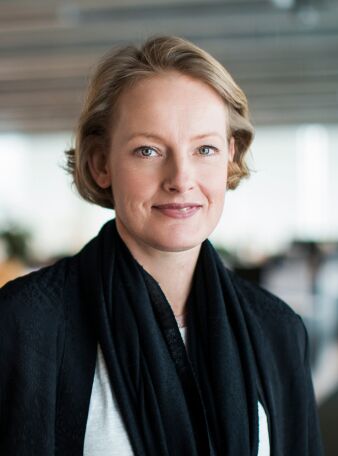 Alexandra Hagen
Architect, Partner and CEO at White Arkitekter
Hamead Ahrary
Director Hydrogen at VERBUND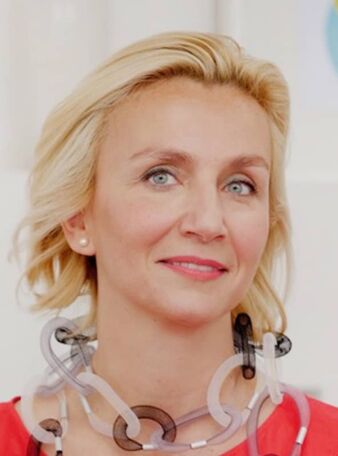 Ana Trbovich
Co-Founder, Grid Singularity & Energy Web
Thanks to our partners 2023